18. 4. 2023
We know money does come first sometimes, so our companies and employees regularly donate to the AGROFERT Foundation. The funds are then sent to those who need them.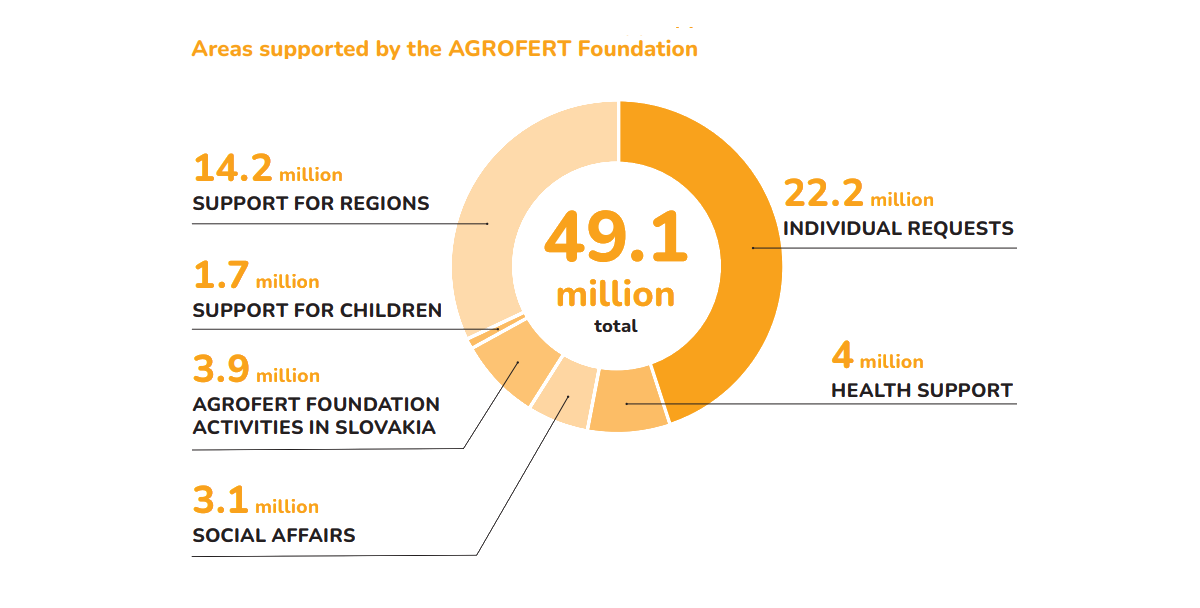 We support local sports and culture
In addition to financial contributions from the AGROFERT Foundation, the various companies of the group undertake their own individual projects to provide support. The largest sums went to the areas of sport (CZK 6.5 million), social affairs (CZK 5 million), and support for communities (CZK 4.2 million). Moreover, the companies and their employees pursued hundreds of projects at the local level, with financial assistance starting at CZK 1,000.
In the area of sports, AGROFERT is a longstanding partner in a number of disciplines. We support teams in volleyball, tennis, and hockey. But we're also involved in motorsports; for instance, the company Precheza has been a proud partner of Autoklub Pretiox for more than 50 years. The company Agrotec is a traditional partner of Rally Hustopeče. We also support sports that our employees are directly involved in. Last year, for example, we took part in the Deza AGROFERT Run.
Firefighters are our heroes
We have firefighters in our ranks who ensure that our factories are ready to deal with any unexpected crisis situations. They are highly respected and popular among our other employees. Thus, part of the makeup of the AGROFERT DNA is the ubiquitous presence of both professional and volunteer firefighters. In 2021, the AGROFERT Foundation supported firefighter corps, organizations, and associations through its Firefighter Fund.