25. 9. 2023
GreenChem Holding B.V., a leading producer of AdBlue, announced that it has reached an agreement to acquire Promos d.o.o., a respected and widely utilized provider of AdBlue solutions in Slovenia. This exciting new deal will expand GreenChem's reach to Central Europe and Western Balkan countries, enabling them to better serve these regions.
"We are pleased to announce that Promos d.o.o. is becoming part of GreenChem Holding B.V. group." said Edo Sose – Managing Director, Region Adriatic. " This agreement allows us to expand our presence in the markets in the whole region. With this partnership, customers can expect even more high-quality products and services in the near future."
Commenting on the deal, Managing Director of GreenChem Holding B.V. – Guy Flochlay said: "We are very excited to complete this acquisition which will fit very well in our current network of subsidiaries and distribution channels in Europe."
The acquisition of Promos d.o.o. is not only a strategic move for GreenChem Holding B.V. but also signals their commitment to providing customer-first solutions across their entire network.
Promos d.o.o.'s representative, Primož Bedenk – Managing Director had this to say about the merger "As of year 2007, Promos d.o.o. was an official distributor of the GreenChem Holding B.V. so we are very excited about joining forces with such an esteemed company."
This acquisition marks a major milestone for this region as GreenChem Adriatic d.o.o. will become leading distributor of AdBlue in the Western Balkan countries and will provide their customers exceptional customer service, logistics solutions at competitive prices.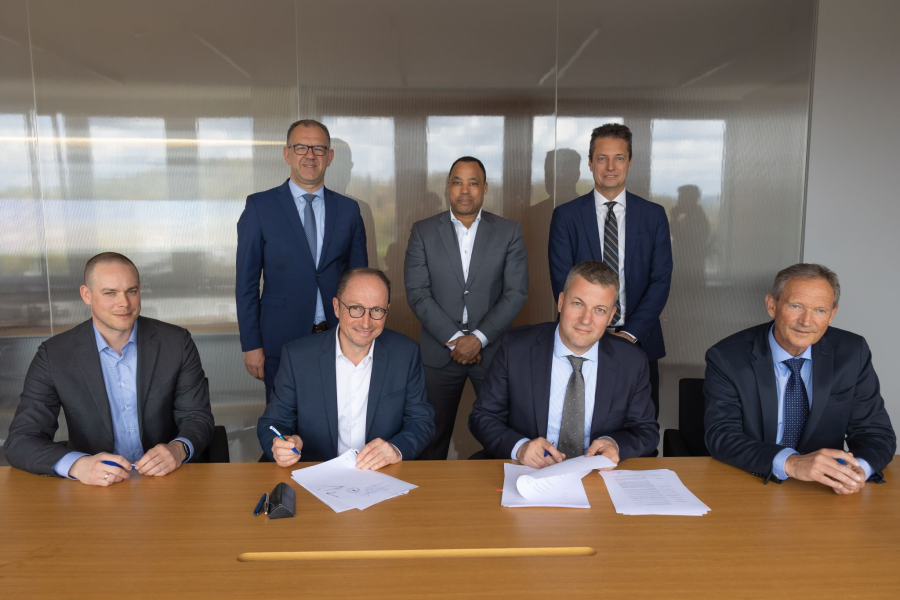 GreenChem Holding B.V.
GreenChem is Europe's 2nd largest AdBlue® producer and distributor in the industry.
They are the pioneers of the AdBlue® world; GreenChem offers reliability, flexibility, large fleet of dedicated bulk delivery tankers combined with an extensive network of its exclusive production sites and access to external VDA-approved AdBlue® sources – a product for every customer's need.
They have currently more than 50 AdBlue® production sites and 2 Urea production sites with sister companies across Europe. GreenChem can deliver AdBlue® to your doorstep in no time. They have achieved this in collaboration with several partners for timely product deliveries and dispensing equipment availability.
For trucks and bus fleet companies, the most efficient and professional way is to use a dedicated AdBlue® dispensing system. A wide range of such dispensing systems are available which are all field tested and equipped with dedicated AdBlue® parts. If you really want ease of use, then consider the GreenChem All-Inclusive financing solutions.
Promos Inženiring d.o.o.'s
Promos mission is to provide supplies of the asset AdBlue®, which is needed for its operation by new trucks and buses, passenger cars and agricultural, forestry and construction machinery of almost all vehicle manufacturers. Using the solution of the cut (protected name AdBlue®) they achieve the emission standards Euro 4, Euro 5 and Euro 6 (passenger and freight vehicles, buses) or Stage IIIB and IV (agricultural/forestry/construction machinery).
They are the leading provider on the Slovenian market, and they can supply you with the highest quality asset AdBlue® of a recognized and certified European manufacturer. The AdBlue® they supply is manufactured in accordance with ISO 22241 prescribed by vehicle manufacturers.
Since 2011 they have also been an authorized representative of the manufacturer of the PIUSI accessories, a leader in this field in Europe. In the offer they have innovative solutions for proper storage and handling and supply of vehicles with the asset AdBlue®.